Here is my collection of free sewing patterns. I am so excited to share with you the list because you will be able to stitch a whole range of wardrobe with the patterns included. Be it a wonderful dress to wear for family gatherings, or just a cozy top to put on during leisure times.
And the most interesting part: all these online free patterns are mainly PDF and simple to construct. Some are specially for beginners however, you do not need to be a pro in order to sew any of these. Notwithstanding, each of the patterns is sure to produce a lovely clothing item which can delight you just by hanging in your closet.
You can have modish yet comfortable tees, stylish wallet patterns. Or even find a free sewing pattern for an apron or microwave bowl holder, a teddy bear, or gnome.
Just follow along to find the pattern you need. And sew the one to quench the thirst of your sewing instinct.
So let's sew it!
13 Free sewing patterns to try this spring and summer
Tops are an everyday dressing option but they don't have to be tedious. Having an elegant top to wear for each moment is the most crucial struggle for many. But no more you can find a plethora of distinctive, well fitting, and stylish dresses free sewing patterns below. Including tops, dresses, and many many more.
Crop top
Crop tops are mainly preferred due to their go-to look. Nevertheless, it has to be custom stitched to carry that signature appearance. To help you achieve that perfect look I have included this pattern. It is a free crop top sewing pattern presented by gathered.
The pattern offers grown on sleeves which gives it a boxy top ambiance. Thus an ideal piece to throw on for summer fun on the beach or to join up friends for lunch.
Pajamas
Pajamas are every ones' favorites item when it to comes choosing a super cozy thing to wear. Having a perfect pajamas pants which can make you feel easy is a biggest boon in your life. Keeping this in view gathered has come up with a brilliant pattern.
The free sewing pattern is available in three different sizes. Due to its adroit construction, you can easily alter the pattern to any other size as well.
Kimono Robe
This is a beautiful kimono robe free online sewing pattern by fabric. You can use the pattern to make stylish clothing piece to wear over t-shirts and pair it with jeans or denim. Also the pattern is cleverly made to give you eminent look yet simple to make variations.
This pattern works best on softer fabrics viz-a-viz other materials. Also flowy fabrics are always favored to make robes generally, not to mention this kimono robe.
long sleeve mini dress
Springs always stand for rather voguish clothing and this dress can make you achieve that. This pattern by moodfabrics carries beautiful, extremely comfortable, and stylish features all over. The oversized sleeves on the mini dress are sure to be adored.
Not only this there is a waist belt too, which makes it a thoroughly designed free sewing pattern.
Jeans
Ever Since the popularity of loose pants the erstwhile mostly worn skinny jeans are not that common. Although skinny jeans are many people's preferred item even now.
Yet there are times when you like to follow the crowd. If you also want to switch to an easy fitting pants try this pattern.
The moodfabrics pattern is an amalgamation of vintage and modern styles making for high waist pants with straight legs. So the level of comfort and style are sure to be achieved.
As a beginner you might not just jump in and start sewing this pattern but rather start from some simple trouser or maybe a tee.
Spring Shorts
Shorts are everyone's favorite due to the homey experience it creates. And not to mention the modish mien of shorts is unmatched. Who would have thought that sewing a comfortable pair of shorts could be possible.
But peppermintmag has made this possible. With this free sewing pattern you can put on your own made shorts this spring and summer.
The unique and probably the most jaw dropping thing in the pattern is the waistline presentation. And not to mention pockets. The whole paper bag effect makes it an effortless, still elegant option to wear for shopping or casual lunch.
Wrap waist dress
If you are looking for a dress to can have on just every other day, then this is it. This pappermintmag free sewing pattern exhibits a snugly knee length dress with boxy sleeves. Furthermore, the pattern offers a reversible clothing option as well.
One side carries a round neck whilst the other holds a V neck. The inseam pockets and facing finishing on the necklines adds to the subtleness of the pattern. Given the required perfection of the dress, it might be better if you start off with a simple pattern as a beginner.
Tank Top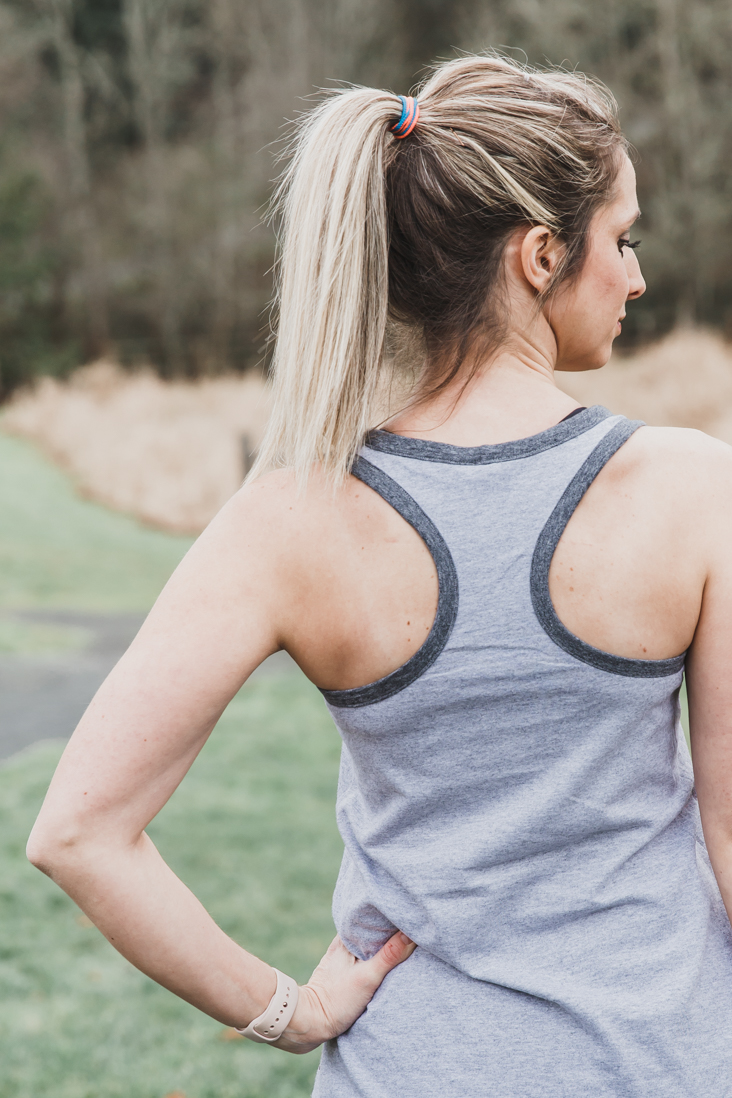 You might say that tank tops are never your favorites. Let me guess! It is mainly because you don't feel confident wearing one. The one you had might be tight in the midsection and if it does this right it just could not sit right upon the shoulders.
But with this free tank top pattern by sewmuchado you can make the tank top that fits perfectly on your body, within moments. And above all it will be amongst your most preferred comfortable tops.
Wrap Top
Wrap tops are always in fashion as it furnishes a modern look without much effort. This beautiful free sewing pattern by inthefolds holds three quarter sleeves which look perfect with the whole look of the top. The cropped top has bust darts with back neck facing.
If you are a beginner I would recommend you to stitch it after trying another top. Since the construction is not simple for beginners. However if you are passionate enough you can sew it for sure.
Jumpsuit Pattern
Not everyone feels comfortable wearing a jumpsuit but you have to have at least one in your wardrobe. There are times when you really like to pull on quite typical clothing. But what to do, the shoulders never stay in place.
If you are also amongst those who have never found the jumpsuit of their dreams, you need to stitch one with this inthefolds free sewing pattern. You will get a lovely piece without sleeves and a V neck on both sides, bust darts, and an invisible zip. The extra waist belt helps it to be your impeccable jumpsuit.
The Stellan Tee
This free pdf pattern by frenchnavy is an amazing one to stitch a simple and comfortable t-shirt. But given its perfect length and impeccable neckline it is not any regular t-shirt. You can wear it down just like any other t-shirt or tuck it inside your high waisted shorts, denim, or skirt.
And the most brilliant thing with this pattern is that the shirt would not create a bulky feel unlike others. So get yourself a stylish and smart piece this summer.
Beach Dress
You might already have a beach dress but there is a fair chance that this piece fails to attain your satisfaction. Knowing how crucial a beach dress is, I have included this so sew easy free pattern to help you stitch a perfect one.
Following the pattern you can stitch an A-line dress which ends above the knees. You can use either thick or thin material. However, try to look for drapability whilst choosing the fabric.
Low back T-Shirt
There are always times around the year when we feel out of shape. And not every top can do during those times. Except this high low t-shirt with a 4 inch longer back than the front. This pattern will bring about an ideal piece for women who want to camouflage the additional pounds.
Keeping the fabric closer to the shoulder and baggy around the thighs give it an A line look. Stitch and try this semi fitted high low T-shirt even if you do not carry any extra calories because it's definitely gonna fetch you added cuteness.
6 Best free sewing patterns for beginners
Tunic
Tunic is particularly loved on hot summer days. And for women who are always 'getting late' for work, this piece of clothing is designed for you. This simple free tunic pattern by moodfabrics is what you need to make for yourself at home.
This free sewing pattern is also for beginners. You can use any fabric to make the tunic. For instance, cotton, silk, chiffon, etc. But for beginners cotton fabric is a better choice.
Peplum Top
One can never get over some obsessions and peplum tops are one of those for many. No matter how many you already have you still need more. So this time in spring stitch your peplum top yourself following this pattern by peppermintmag instead of buying one using this simple pdf pattern.
The top showcases a blouse with a flaring at the bottom. The blouse is rather short but gathered. The flares are stitched to the blouse at the waist line. The best material for sewing a peplum top is linen. Thus ideal for both beginners and advanced sewists to try.
Ruffle Sleeve Top
Although the top might appear simple since it is a V neck top which slips over the head. But fun here is the ruffle sleeves. The free sewing pattern by peppermintmag presents bust darts, neck facing, and elbow length sleeves. Which is the ideal length for a ruffle.
Furthermore, the boxy fit also helps in ensuring your comfort throughout the day. Particularly in summer such tops are always preferred. And look stunning in springs as well. You can consider a number of fabrics to sew the tops ranging from linen to cotton. As a beginner it would be suitable to choose cotton but the ruffles are indubitably nicer with linen.
Loungewear
Loungewear set is a must have item in any wardrobe. It is preferred due to the extremely relaxed feel. But are stylish enough to be flaunted outdoors as well. Want to sew one for yourself, just try this one in that if not you are really depriving yourself of an ultra comfortable dress.
This free sewing pattern is by peppermintmag. You will have a top with drop shoulders with short sleeves. Whilst the pants are cropped, and comfy depicting pockets. This free pattern also involves linen so even beginners can stitch the pattern.
Kimono top
This is a simple and free Kimono top sewing pattern by so sew easy. This free sewing pattern is particularly for all the beginners out there. Just try it and take the plunge into the ocean of sewing. You will definitely do not want to stop after stitching this free kimono pattern.
You can use this top in a variety of ways. For instance, it can be worn both for casual and formal head outs. Besides, the free pattern suggests using any fabric to make one.
Knee length dress
This pattern by frenchnavy is one of my favorites in that the dress it brings about is an excellent piece to be worn both for shopping and meet ups. The semi fitted dress with slightly raised waist and quarter sleeves provides you with an all round clothing option.
Furthermore, this free sewing pattern is rather simple to follow so sewing this would be effortless. Hence it is on the list of free sewing patterns for beginners.
Some more popular free sewing patterns online
Boat neck top
This free sewing pattern is a short top. It depicts a boat neck at the front with a bow at the back with a V shaped neckline. And because of this beautiful bow the Miss Calypso is among my favored tops.
It carries darts as well without any obvious seams. And essentially you would not find it difficult to sew at all.
Zoe Top Pattern
This zoe top pattern is ideal to carry in summers. The three quarter magyar sleeves with a wide neckline on a loose fitting give it a comfortable touch whilst keeping the much needed relaxing feel.
Although the top looks best if crafted from chiffon or sheers or materials of the like. Because of their flowy texture.
If you are almost a veteran it would not be an issue but as a beginner you would not be able to handle such materials. So instead you can simply try the pattern on any material you find simple to work with.
Sorbetto top
This Sorbetto top is sure for you if you are looking for some interesting clothing. You can pair it with a jeans or skirt or even shorts for instance. This rather easy to stitch and lively top is all you need to ease yourself on hot days of summer.
The free pattern offers a beautiful top with bias tape of the same material. What makes this top interesting is that it gives you a lot of room to show your creativity. You can include different colored fabrics, or decorated bias tape, or you can consider decorating the center with buttons or lace.
This pattern suggests crepe fabric usage but as a beginner you would not be able to handle it. I would not recommend choosing another fabric for this pattern. So how about saving this top for your third sewing attempt.
Also putting the pattern together might seem demanding. But given the top's guise it's worth it.
Women's vest
Vests are widely taken as a way to express one's aesthetic sense. And particularly for women it's more of your fashion identity than being a mere piece of clothing. Keeping this in view, I have included this stunning women's vest pattern, free for sewing. It is the work of mood sewciety.
The pattern carries unique details in zipper and collar. Which gives the vest a rather striking look. Moreover, it is available in six different sizes so that you can stitch the right one according to your size and shape.
Accessories
Here are some free sewing patterns for beginners to make accessories.
simple bag
This free bag sewing pattern by sewcanshe is perfect for a big purse.
You can put in all sorts of items you would need all day. Moreover the pattern is crafted skillfully so that you can have a durable tote bag which you can carry wherever you need.
clutch bag
If you do not want to carry your big purse then this free bag sewing pattern by sewcanshe is all that you can covet. With a stylish strap and huge inside space this wallet could be a substitute for any big purse.
The pattern provides many pockets, including a separate room to keep the cell phone and designated place for cards. All in all with this pattern clutch bag, you can be at ease without any huge burden on your shoulders yet not lacking in space to keep your indispensable things.
Head scarf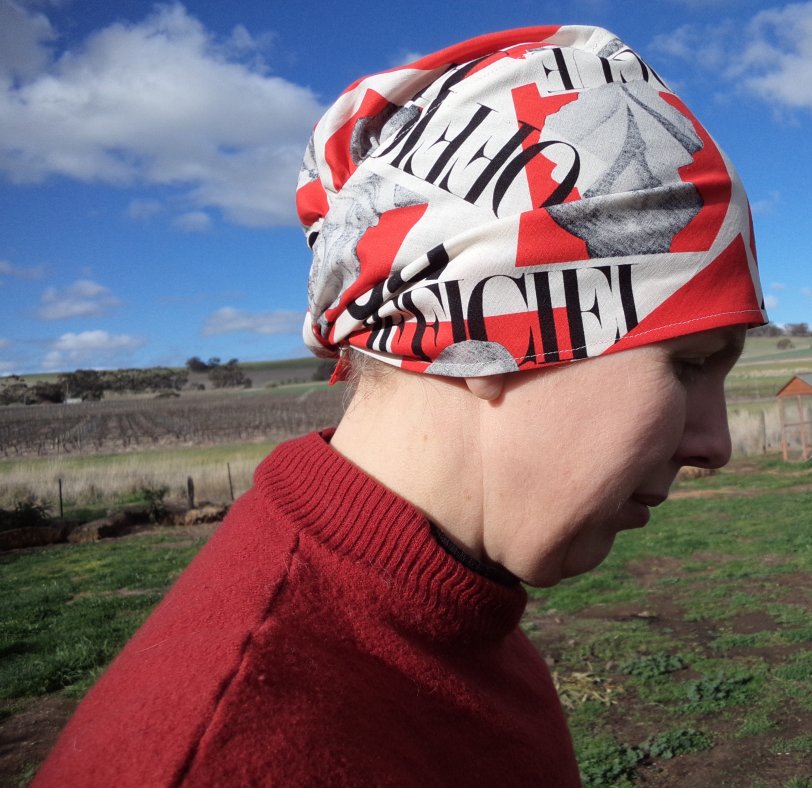 This free head scarf sewing pattern is from the craft of clothes. It is probably one of the simplest head scarf patterns on the internet. With the pattern there are plenty of instructions on sewing and the complete look of the head scarf as well.
Kitchen
I have also included some free sewing patterns for kitchen needs. Have a peek!
Apron
Apron is the most essential piece for ladies who work in the kitchen. Be it dish washing or cooking, an apron is what you need to do the chores in the kitchen. If you happen to be a sewist as well you are sure to attempt an apron pattern. Try this free apron sewing pattern by grainline studio.
It is a simple and easy to follow pattern for beginners. You can create a useful piece for your needs as well as a gift for your family's cooking epicures.
Microwave bowl holder
This free sewing pattern by Sew Simple Home provides you with a somewhat beautiful way to stitch a microwave bowl holder. Since it is meant to be placed inside the microwave so the batting and fabric has to be as advised.
This potholder pattern with handles perfectly clasp the bowl so that your fingers are safe from hot surfaces. To get this free sewing pattern you would need to sign up.
Ornaments
There might be any sewist who has not tried any sort of decorative item yet. However the percentages of success are varied. This might be due to the difficulty of the pattern. Attempt these simple, and free sewing patterns to design awe inspiring ornaments for yourself and people around you.
Christmas Gnome
This free gnome sewing pattern is by sewcanshe. This is a clever pattern which includes most of the unused fabrics. Arms are made up of minky dot material. Moreover, the legs are also carrying a unique look as fabric used is having text.
There is also faux fur used for the construction which is probably the only thing you need to buy to make this free gnome sewing pattern.
Teddy bear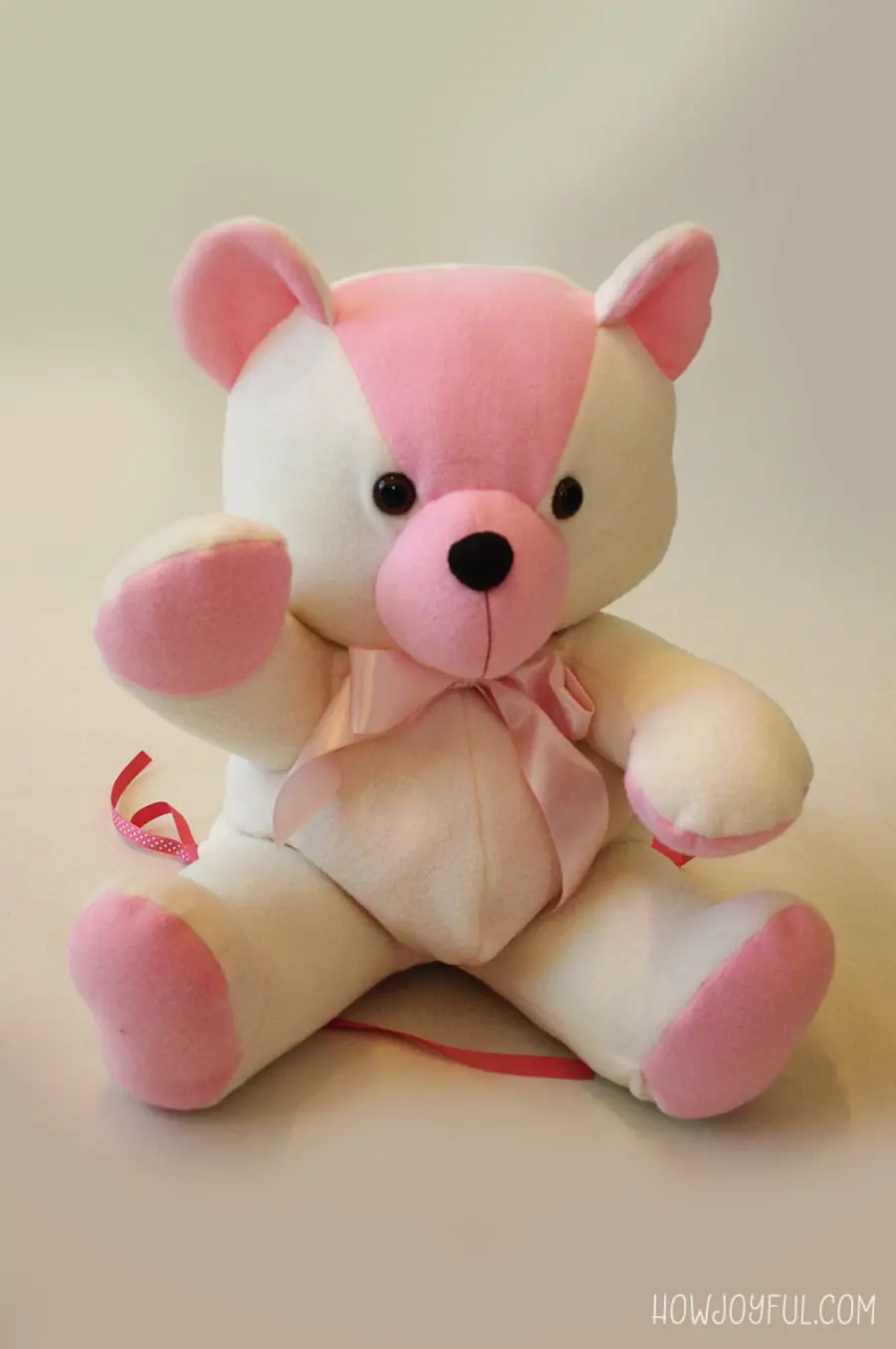 I was looking for a cute teddy bear to share with you and finally found one. This free teddy bear sewing pattern is the work of howjoyful. But keep in mind that making stuffed animals is not a simple project. Particularly if you are a beginner you might find the pattern complex.
Why I said it is a complex pattern is because of some smart additions to the bear free sewing pattern. There are straps and a but pocket to have the teddy bear moving. Additionally you can sew a memory bear using this pattern as well.
Final thoughts
These aforementioned free sewing patterns are available online. All of them are pdf versions which you can download for free. Some are ideal kick offs for beginners whilst for trying others it is better to be holding some prior experience. You can also try some sewing patterns for kids later on.
But one thing I would say is that none of the free sewing patterns is difficult to the point that you can't make it. Just make an effort and don't feel intimidated you can sew them all.